I decided to try out a recipe for Ganache. Its something that I heard about on Food Ne twork. I am not sure i did it exactly right because it never thickened up like I thought it would. I took two round cakes and cut them in half then poured the ganache in between the layers and on top, letting it ooze down the sides.
Here is what it looks like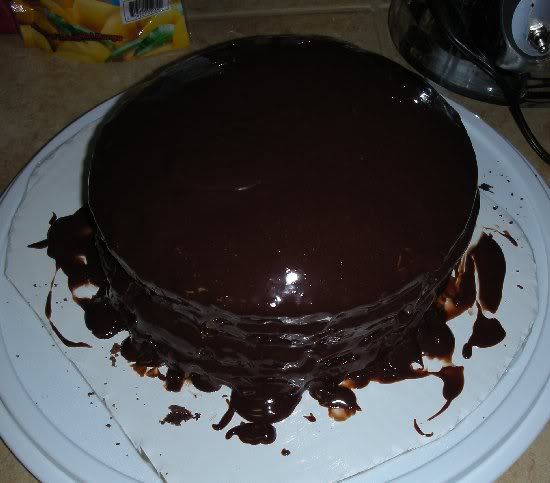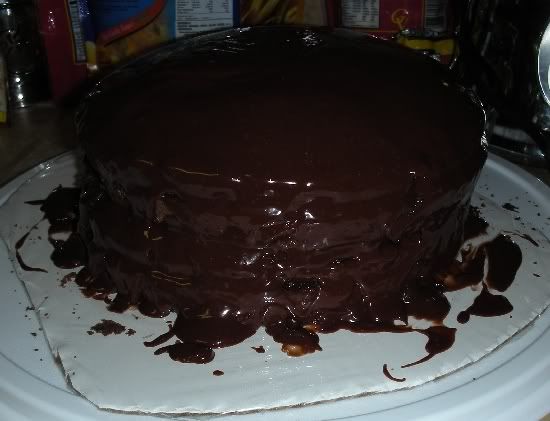 It's a little messy looking at the bottom and I didn't have a round cardboard cake holder.
yummy looking, no?