A group from the school where I teach went to New York over spring break. Being the NY fan that I am, I went as well.
On these trips you pack as many things in as possible and in some cases you get just a fleeting glimpse. It was a fun trip but we spent waaaay too much time on shopping excursions and very little time in Times Square and the Metropolitan Museum of Art.

A few highlights:
*We got to go out on the observation deck this year at the Empire State Building (it was icy last time). NYC is gorgeous at night at that height.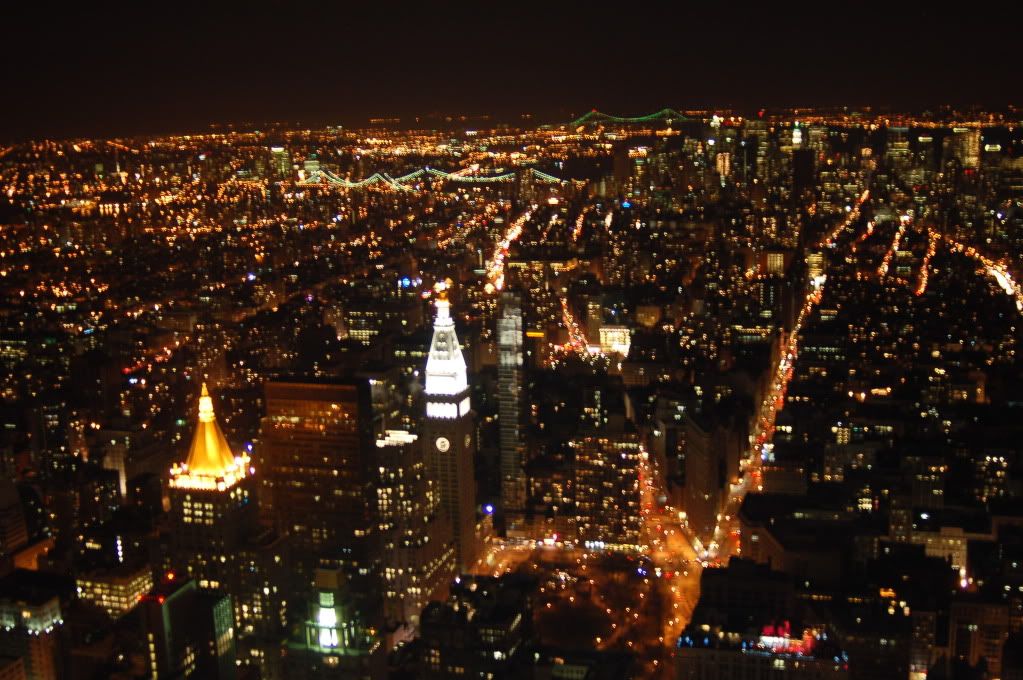 *The Statue of Liberty is an awesome sight regardless of how many times I see it.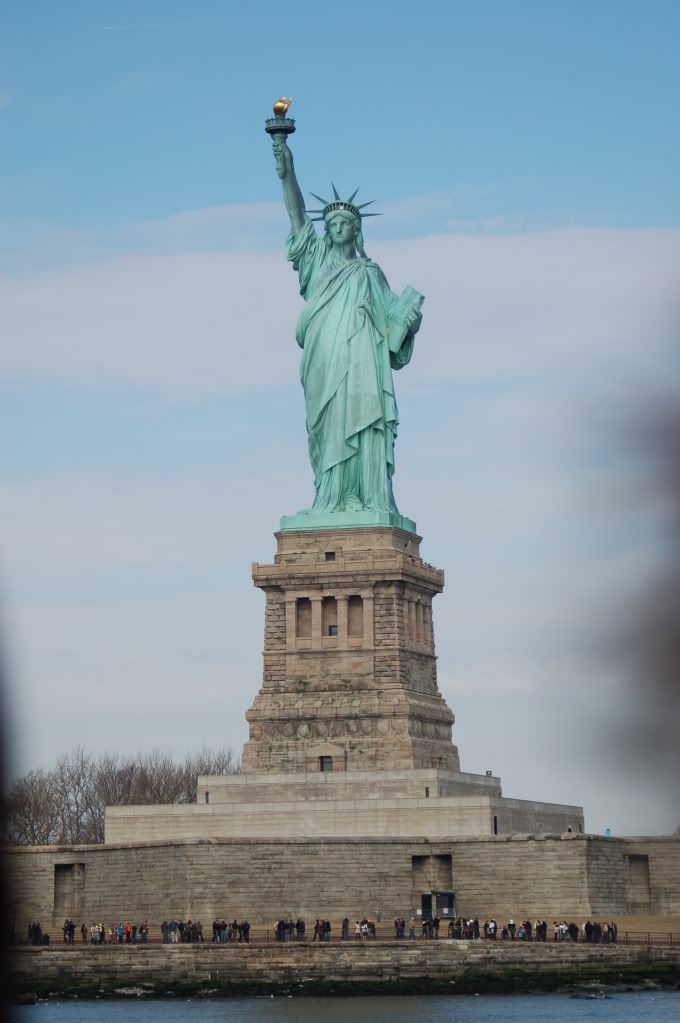 *Instead of going with the group to Chinatown and eat at Puglia's in Little Italy, I went to the Books of Wonder bookstore to an author signing. There were about 45 authors there. I bought 7 books (bc I had to pay full retail I couldn't afford many more). The authors signed in three shifts and it was a madhouse trying to find the author you wanted.
The authors I found:


Aimee Friedman

-

The Year My Sister Got Lucky




Maureen Johnson

-13 Little Blue Envelopes


Barry Lyga

-

Boy Toy

(he also wrote

The Astonishing Adventures of Fanboy and Gothgirl

, which is fantastic)


Carolyn Mackler

-

The Earth, My Butt, & other Big Round Things




Justine Larbalestier

-How to Ditch Your Fairy


Maryrose Wood

-

Why I Let My Hair Grow Out

(she was kind enough to sign my book even though it wasn't her time. I had to leave in order to ride the subway to meet the others fot Mary Poppins)

Marie Rutkoski

-

The Cabinet of Wonders

(she is also a fellow Battlestar Galactica fan!)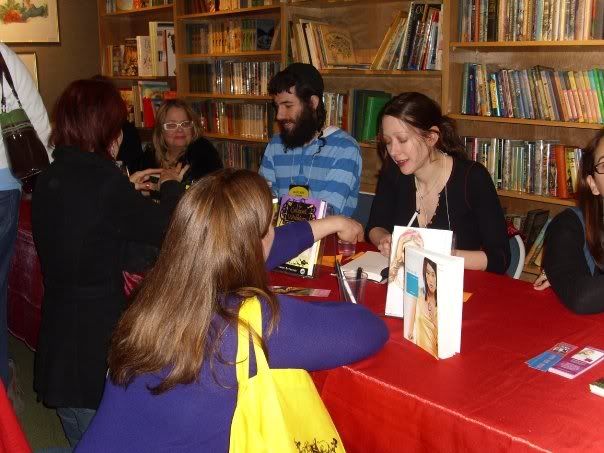 *We saw

Mary Poppins

. It was a good show & the sets were amazing. I didn't get to stagedoor afterward like I wanted to but I did buy the poster with the cast signatures that they were selling for charity.

*We spent THREE HOURS shopping on 5th avenue. #1 I am not a huge shopping fan. #2 I don't have the money to spend in stores on 5th avenue. #3 I would have preferred to have spent that time in Times Square. But I did buy socks and camis in H&M. And I saw a beautiful sapphire and diamond necklace in Tiffany's that I want if I ever become stupidly wealthy (as in more-money-than-sense wealthy.)

*We saw Mario Lopez filming a segment for Extra. AC SLATER!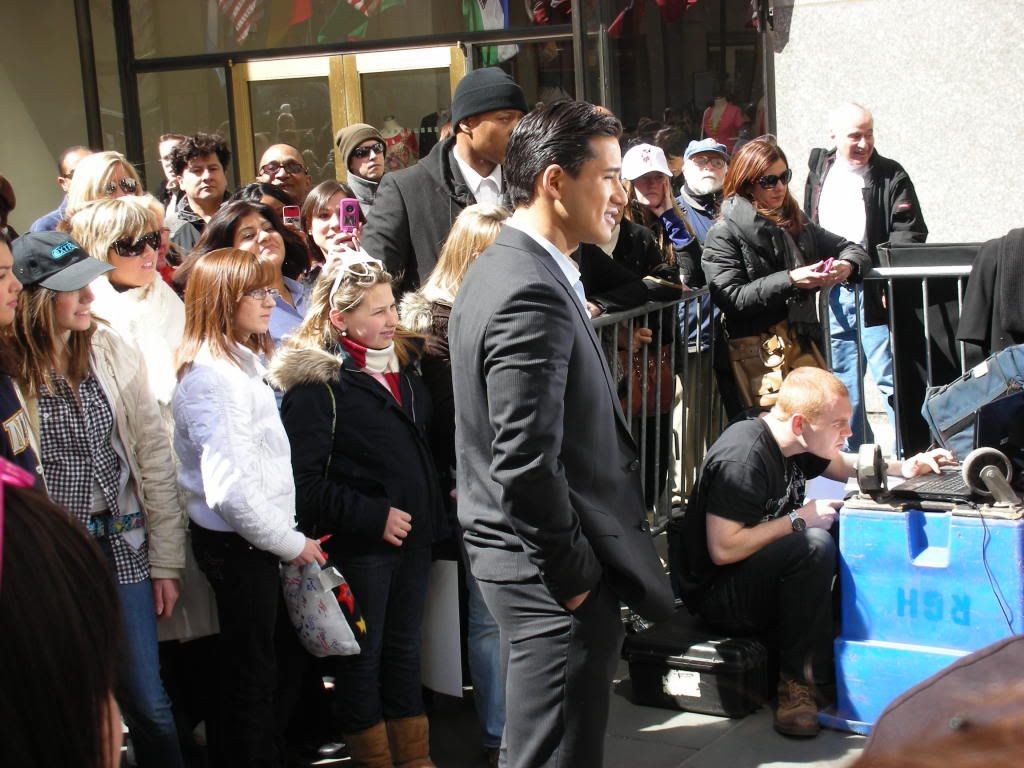 *We took the NBC tour and saw the studios for Saturday Night Live (it's so small!) and the Today Show.

*We stood outside the Today Show and got on tv. If you were watching at 7:30 Tuesday morning you might have seen me!

*We had only one hour in the Metropolitan Museum of Art. That was barely enough time to find the part I wanted to see and run through that tiny section. I needed more time!

*I made my way to the Nederlander, where RENT was, to see what the theatre looks like now. I was curious about how different it would look.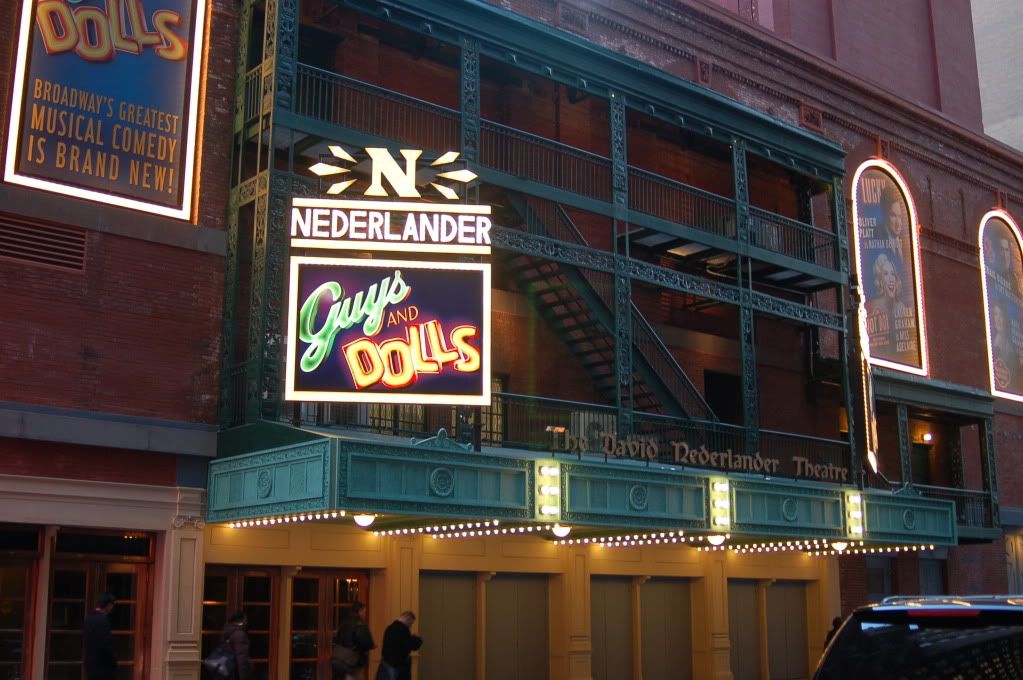 Over
all it was a great trip. Few people griped about things, most people were on time and when we did have to wait it was only a couple of minutes.
It is hard to please everyone on trips like this, but I think they did a great job planning this one.
So far I've made four trips to NYC in two years. Wonder when my next one will be.....