A very good friend of my parents died today.
I just saw him on Friday and he looked and seemed great. It was a last minute decision to run by my parents after school and I am glad I did. He and his wife Peggy were over there.
Charlie was someone that I have known all of my life. He always liked to tell the story that he drove all the way from Alabama just to see me when I was born. We spent many many summers at the river where my parents and several others have trailers. It all began with the Music City fishing club but it came to be much more. They had huge cookouts during the summer and had horseshoe tournaments. Charlie was one of the b
est and earned the nickname Charlie Horseshoe.
We took several trips to Florida with them and visited them in Nashville a lot before they moved to Waverly.
He always had a smile and a "whatcha say, cat" every time I saw him.
Over the last couple of years he had a few mini strokes but seemed to be doing better. Saturday night Peggy found him unconscious. They think he had an aneurysm or stroke. He died at 5:30 today.
Here is a picture of Charlie and me in Florida when I was about 2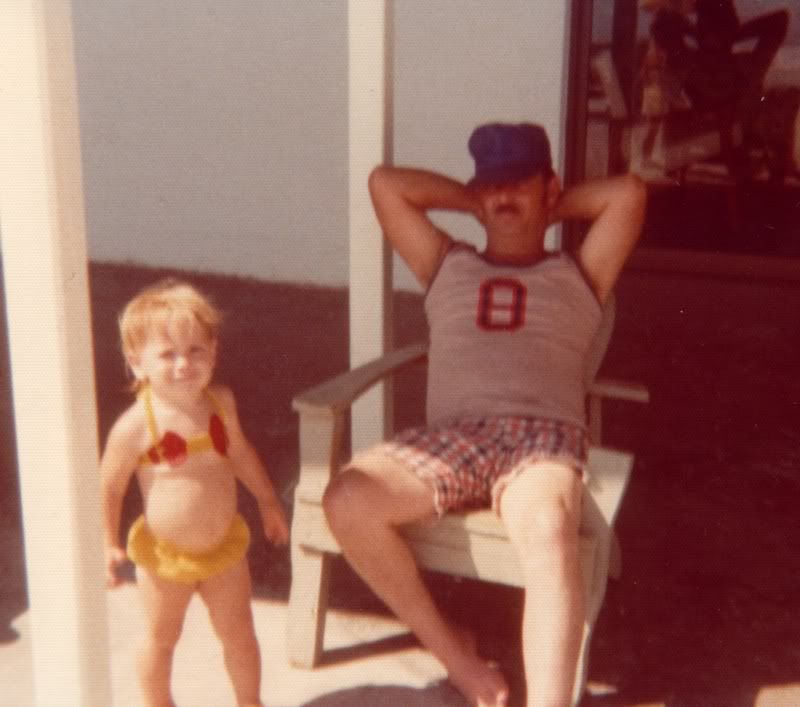 and one with Charlie and my daddy before heading out to eat
Rest in Peace, Charlie Horseshoe. You'll be missed.